Back
Apr 14: Intestinal bacteria predict risk of diarrhea from Clostridium bacteria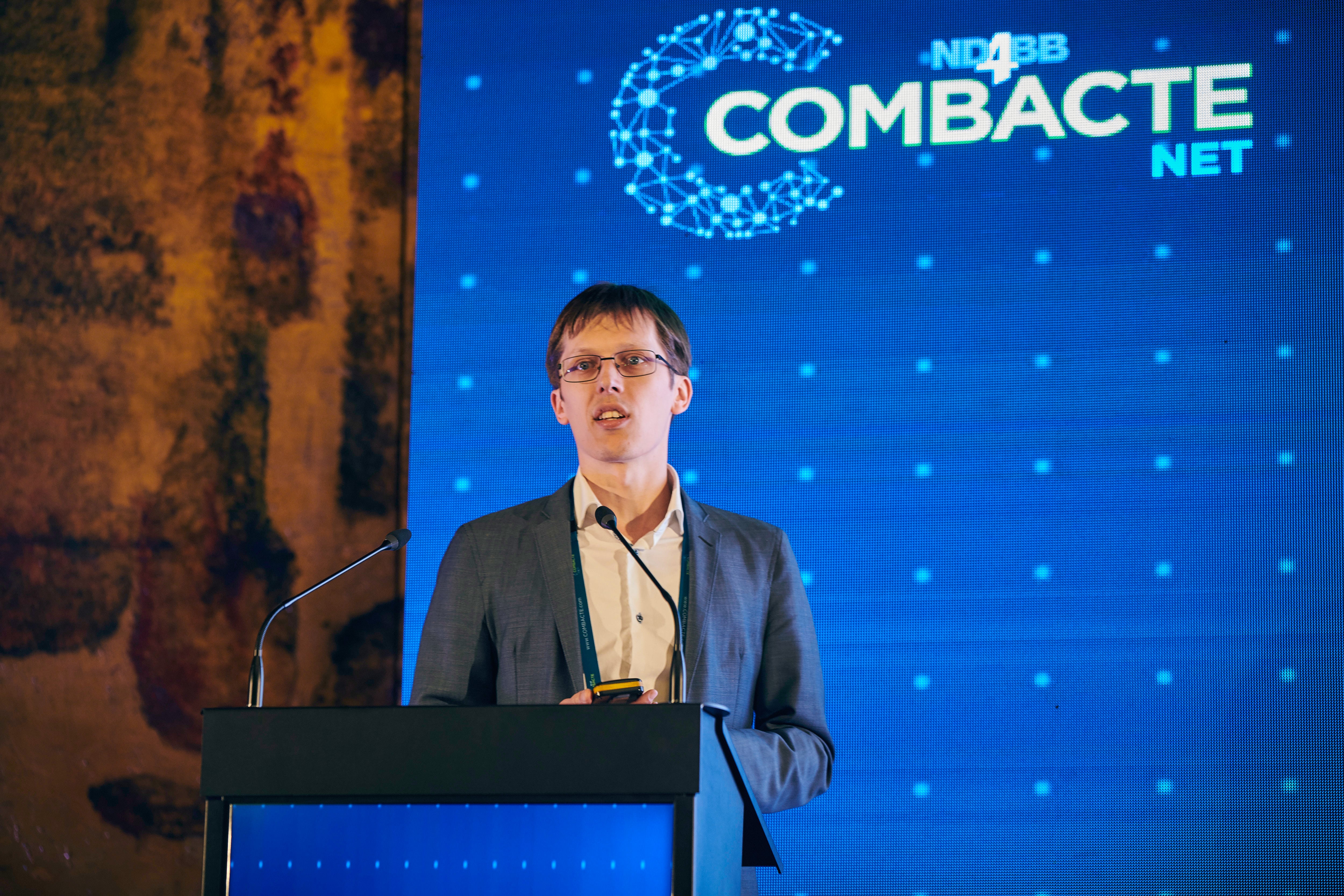 The bacterial composition in the colon can be used to recognize patients at increased risk of infection with the bacterium Clostridium difficile after a course of antibiotics. This was concluded by researchers from UMC Utrecht in collaboration with the University of Antwerp, University of Cologne and the French company Da Volterra on the basis of a study executed in 34 European hospitals affiliated with the COMBACTE consortium. The results were published today in Nature Communications in a back-to-back publication.
Antibiotics are particularly suitable for treatment of life-threatening bacterial infections. However, administration of antibiotics often also leads to a disturbance of the microbial balance in the gut. In the short term, a disturbance of the intestinal flora can lead to diarrhea, while in the long term (especially in children) an increased risk of developing immune diseases such as type 1 diabetes and asthma has been observed. To reduce the risk of such negative consequences of antibiotic use, scientists are looking for ways to administer antibiotics without disrupting the intestinal flora.
Vulnerability
In the study, more than 1,000 hospitalized patients aged 50 years and older were followed for 90 days after receiving a course of broad-spectrum antibiotics. This type of antibiotics is active against many different bacteria and therefore has significant influence on the composition of the intestinal flora. Diarrhea due to C. difficile overgrowth was diagnosed in 15 participants.
"Patients in our study that developed diarrhea due to C. difficile during or after antibiotic treatment had a relatively high number of Enterococci in their gut," says coordinating investigator Henri van Werkhoven, assistant professor at UMC Utrecht. "This type of bacteria is insensitive (resistant) to many antibiotics. In addition, these patients carried among others few bacteria of the Clostridia class (related to C. difficile) that are sensitive to many antibiotics. By looking at the ratio of those two types of bacteria (Enterococci and a specific member of the Clostridia class: Ruminococcus) one measures the vulnerability of the intestines for a next course of antibiotics."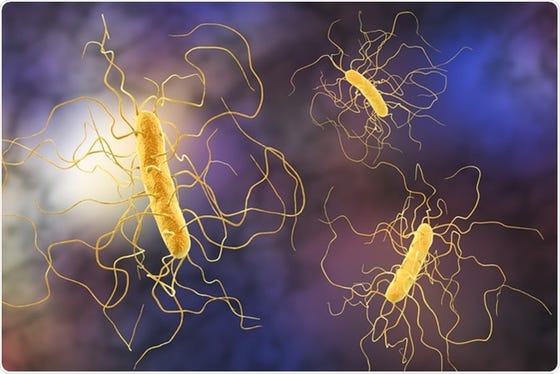 New agent
This study provides good guidance for the French pharmaceutical company Da Volterra. This company is developing a new agent that can prevent the harmful side effects of antibiotics on intestinal bacteria. Based on the results of this study, Da Volterra will continue to develop this agent in patients with certain types of leukemia. UMC Utrecht is intensively involved in this research. Van Werkhoven: "Because patients with leukemia have a much higher risk of infections with C. difficile, this is the most suitable population to determine the efficacy of this agent." Study lead Marc Bonten, professor of molecular epidemiology of infectious diseases at UMC Utrecht, is pleased with the results: "The study was intended, among other things, to identify the right patient group to determine the effectiveness of this new approach. We have succeeded in this and can now benefit from that knowledge."
Analyzing the gut microbiota composition
Antibiotic-induced modulation of the intestinal microbiota can lead to C. difficile infection (CDI), which is associated with considerable morbidity, mortality, and healthcare-costs globally. Therefore, identification of markers predictive of CDI could substantially contribute to guiding therapy and decreasing the infection burden. In this part of the study, led by the University of Antwerp, high-resolution 16S ribosomal RNA gene profiling (and shotgun metagenomics) was utilized to study the composition of the gut microbiota of patients enrolled in the ANTICIPATE study before and after antibiotic treatment and at diarrheal onset. Patients that eventually developed CDI already exhibited significantly lower diversity of their intestinal microbiota prior to antibiotic treatment and a distinct composition enriched in Enterococcus and depleted of Ruminococcus, Blautia, Prevotella and Bifidobacterium compared to patients that did not develop CDI. Importantly, further validation of the identified markers in an independent cohort of CDI patients demonstrated that these prevailed over confounders that commonly limit the wider applicability of microbiota-based markers. Study lead Surbhi Malhotra-Kumar, professor of medical microbiology at the University of Antwerp says: "This study is an example of truly translational research wherein analysis of patient samples from a multi-national clinical trial led to the successful identification of robust microbiota-based markers* that can be exploited to enrich for high-risk patients in prospective clinical trials, and to develop predictive, microbiota-based diagnostics for clinical management of patients at risk of CDI."
The ANTICIPATE study
The Assessment of the Incidence of C. difficile Infections in hospitalized Patients on Antibiotic TrEatment (ANTICIPATE) study is an international, multicenter, prospective, observational cohort study conducted in 2016 and 2017 in 34 hospitals (21 university medical centers and 13 general hospitals) in Germany, France, Greece, the Netherlands, Romania and Spain. The aim of the study was to determine the incidence of infections with C. difficile and to better predict the risk of acquiring this infection. The ANTICIPATE study was conducted by the COMBACTE research consortium in close collaboration with Da Volterra.
*This study resulted in the filing of a European patent titled "Prediction of clinical manifestations of gut microbiota dysbiosis", application number EP19306720.4.
References
Werkhoven CH van, Ducher A, Berkell M, Mysara M, Lammens C, Torre-Cisneros J, Rodríguez-Baño J, Herghea D, Cornely OA, Biehl LM, Bernard LM, Dominguez-Luzon A, Maraki S, Barraud O, Nica M, Jazmati N, Sablier-Gallis F, de Gunzburg J, Mentré F, Malhotra-Kumar S, Bonten MJM, Vehreschild MJGT, the ANTICIPATE Study Group. Incidence and predictive biomarkers of Clostridioides difficile infection in hospitalized patients receiving broad-spectrum antibiotics. Nature Communications 2021, in press. https://www.nature.com/articles/s41467-021-22269-y
Berkell M, Mysara M, Xavier BB, Werkhoven CH van, Monsieurs P, Lammens C, Ducher A, Vehreschild MJGT, Goossens H, de Gunzburg J, Bonten MJM, Malhotra-Kumar S, the ANTICIPATE Study Group. Microbiota-based markers predictive of development of Clostridioides difficile infection. Nature Communications 2021, in press. https://www.nature.com/articles/s41467-021-22302-0