Back
Apr 28: Marc Bonten elected as a new member of the Royal Netherlands Academy of Arts and Sciences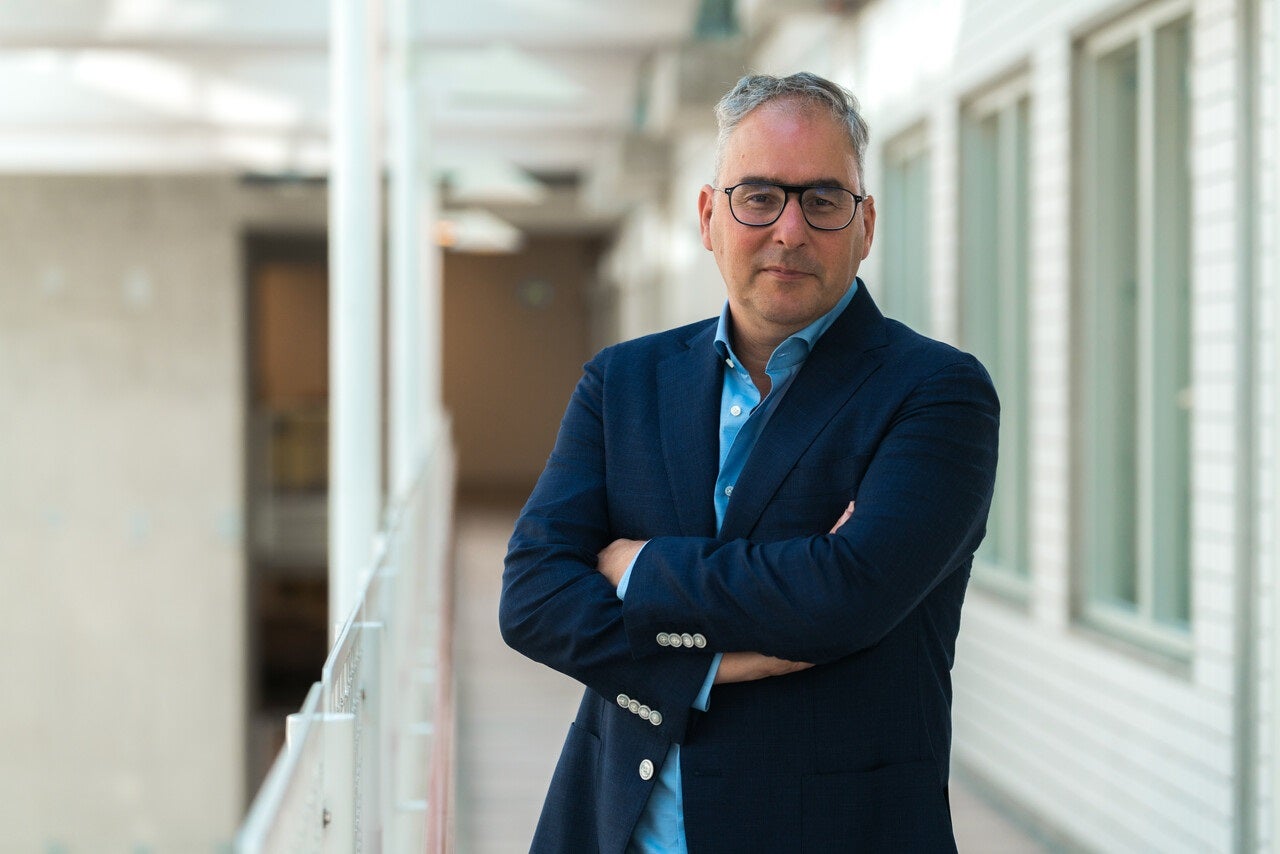 The Royal Netherlands Academy of Arts and Sciences (KNAW) has announced today that it has elected prof. dr. Marc Bonten as a new member. Members of the KNAW are leading scientists from all disciplines and are chosen based on their scientific achievements. The KNAW has about 550 members. A membership is for life. Together with Marc Bonten, 22 other new members have been elected. The new Academy members will be installed on September 13.
The KNAW is a Dutch society of excellent scientists as well as an institution organization that, with their research and collections, belong to the (inter)national top. From an independent position, the Academy brings people and resources together to contribute to the development of our society with knowledge and creativity. In addition to this, the organization promotes the quality and integrity of scientific practice.
Marc Bonten earned his MD (1991) and PhD ("the role of colonization of the upper intestinal tract in the pathogenesis of ventilator-associated pneumonia", 1994) at Maastricht UMC, the Netherlands. He registered as internist in 2000, as infectious disease specialist in 2002 and as clinical microbiologist in 2008, all at the University Medical Center Utrecht, the Netherlands. From 2008 until March 2021 he was head of the Department of Medical Microbiology. Since 2003 he is head of the research group of Infectious Disease Epidemiology of the Julius Center of Health Sciences and Primary Care and professor of molecular epidemiology of infectious diseases.
Regarding the motivation for his appointment, the jury report writes: "Marc Bonten initiated various large-scale epidemiological studies to prevent and treat infectious diseases. His expertise ranges from clinical studies to mathematical modeling of antibiotic resistance and emerging infectious diseases. These models turned out to be a powerful tool to better understand and thus combat infection with resistant bacteria in hospitals. As a result, Bonten became the face of antibiotic resistance in the Netherlands. He coordinates several international research consortia, which are rapidly analyzing large patient cohorts and introducing innovative methods in clinical studies. Insights from this research are directly applicable in the fight against resistant bacteria and the treatment of new infections, such as COVID-19."
Marc Bonten reacts: "I consider this election as a true recognition of my scientific work, which could not have been performed without the help of many. The COVID pandemic has clearly shown the importance of rigorous scientific evaluation of evolving data, newly proposed treatments and preventive measures, even when answers are rapidly needed. The scientific community, including our own research group, could respond quickly to this new situation, which will be instrumental to end this pandemic."
Other current members of the KNAW from UMC Utrecht are:
prof. dr. Leonard van den Berg
prof. dr. Hans Clevers
prof. dr. Rick Grobbee
prof. dr. Jim van Os