Terug
Vaccinating babies and elderly against RS virus is possible

Vaccinating babies and elderly against RS virus is possible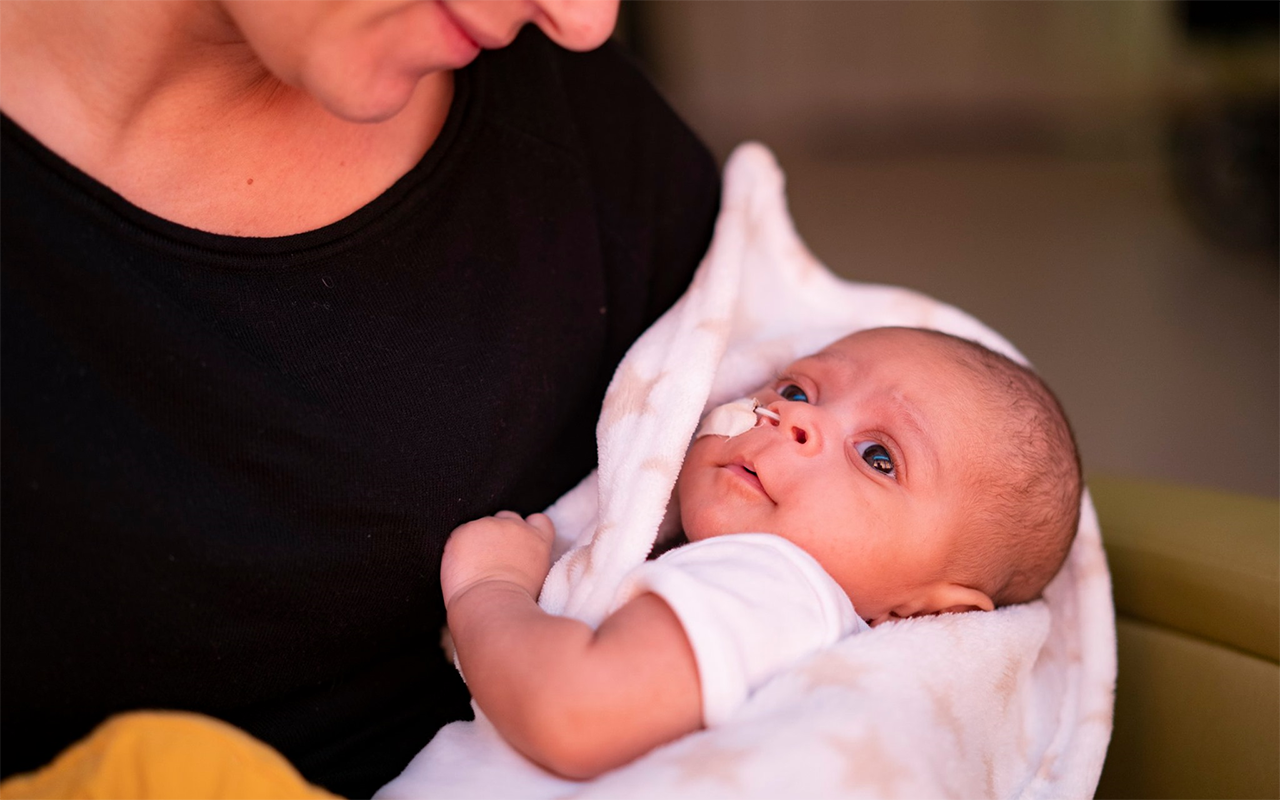 It is becoming possible to vaccinate babies, pregnant women and the elderly to prevent serious infection with the RS virus. This is according to three studies by Prof Dr Louis Bont, paediatrician-infectiologist at UMC Utrecht. The findings were published in the scientific journals Lancet Infectious Diseases and New England Journal of Medicine.
The new vaccines are a turning point in the fight against the RS virus, which is one of the leading causes of infant deaths worldwide. Bont enthusiastically reports that the Bill & Melinda Gates Foundation has bought the rights to one of the two new vaccines - the vaccine from pharmaceutical company Pfizer - to start producing it in and for developing countries. "Then together we will really do something about infant mortality worldwide".
Together with gynaecologist professor Kitty Bloemenkamp of UMC Utrecht, Bont found that this new vaccine from Pfizer is safe and effective for pregnant women and the elderly. With this vaccine, the antibodies produced by the mother are transferred to the baby via the placenta. This means that babies in their most vulnerable period, the first three months, are well protected against the RS virus thanks to this vaccine. This study was conducted on 7,400 mothers and their newborn child. Besides the UMC Utrecht, the Diakonessenhuis in Utrecht and the Spaarne Gasthuis in Haarlem also cooperated in this vaccine study.
In elderly people with poor health, the RS virus causes flu-like symptoms and is a common cause of respiratory infections. This can be prevented by vaccinating them with the same vaccine from Pfizer. This vaccine for pregnant women and the elderly is likely to be registered by the EU next year.
A sustainable vaccine to protect babies
There is also a new vaccine as a long-acting antibody against RSV specifically for newborns. In November 2022, nirsevimab was the first to be registered by the EU. The vaccine has been launched on the European market under the name Beyfortus by pharmaceutical companies AstraZeneca and Sanofi. To determine whether this vaccine is long-lasting against the RS virus, UMC Utrecht investigated whether the antibody in the vaccine targets a surface protein of the RS virus that remains the same. The researchers saw that the protein does not mutate, making the chance of the virus becoming resistant - and the efficacy of this vaccine will decrease - extremely small. This is different from, for example, the flu shot that has to be reconstituted every year because the flu virus changes or SARS-CoV-2 (Corona). Bont led the global study that showed that the RS virus mutates much less than SARS-CoV-2 (Corona), making nirsevimab sustainable.
About RSV
Every year, 150 to 200 babies in the Netherlands end up in intensive care. Among healthy infants, one in fifty-six is hospitalised. Globally, RS virus is the second cause of death in infants after malaria.