Back
Apr 4: Strong together - the power of medical immunology within laboratory medicine

Apr 4: Strong together - the power of medical immunology within laboratory medicine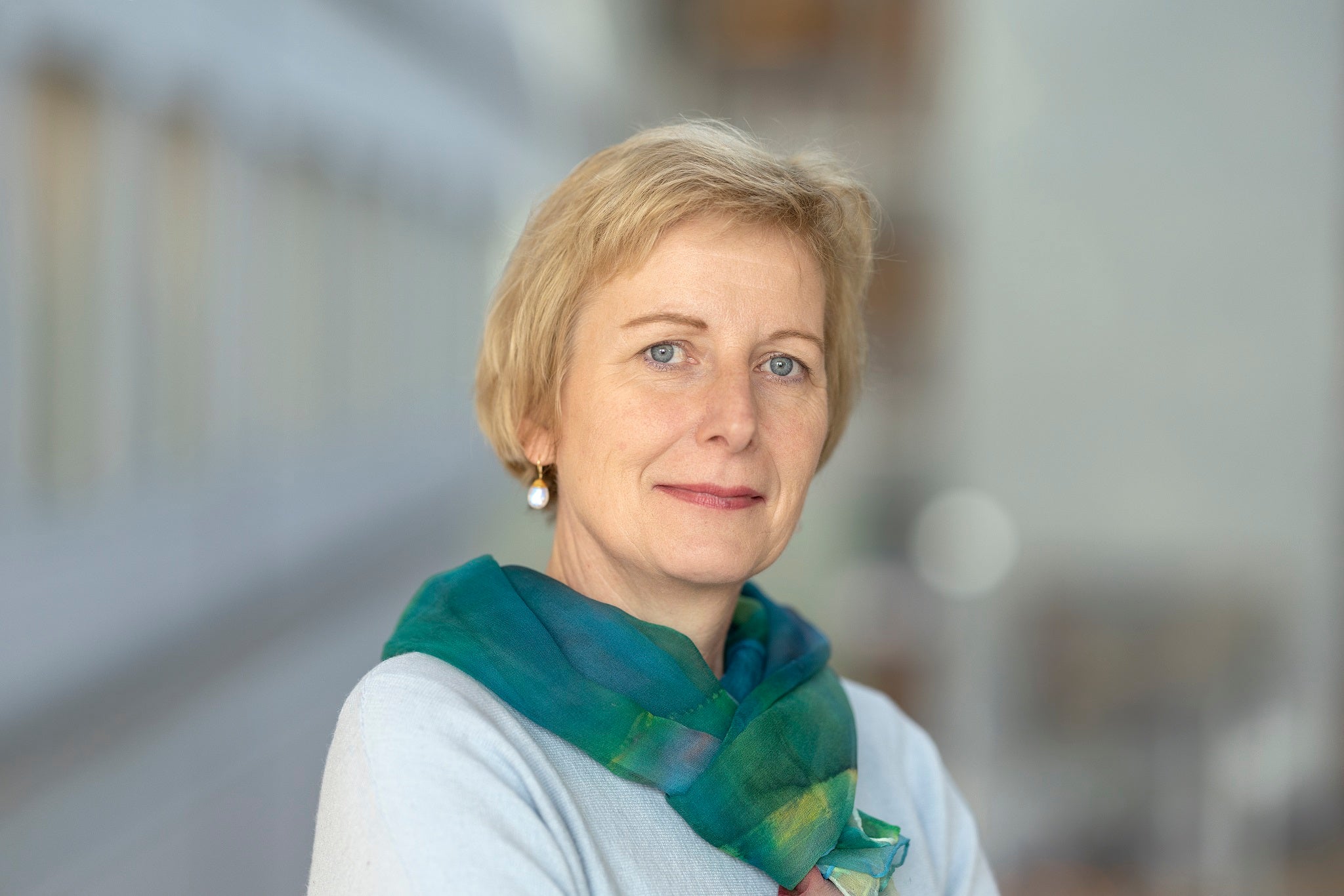 On Friday, March 31, 2023, Dörte Hamann, professor of Integral Immunological Diagnostics at UMC Utrecht held her inaugural lecture, titled "Strong together - the power of medical immunology in laboratory medicine". In her lecture, Dörte elaborated on the collaboration between and integration of immunological research, medical-immunological diagnostics and clinical immunology. In addition, she focused on the increasing use of predictive biomarkers to select the best medicine for an individual patient with a chronic inflammatory disease. She concluded by calling on all medical diagnostic specialties to join forces.
The role of immunology in health care is growing. Thanks to basic and applied immunological research, there is increasing understanding of what goes wrong in patients. Dörte Hamann expands on the importance of immunology: "We apply the knowledge and use the immune system itself to treat and cure diseases, with basic immunological research on the one hand and immunology in the clinic on the other hand. Medical immunology is the link between the two. It is a clinically supportive laboratory specialty and thus forms a bridge between fundamental knowledge of immunology, scientific research and the application of immunological knowledge in the treatment of patients. Medical immunology provides clinicians with support in diagnosis and treatment of patients with diseases involving the immune system, as well as patients in which immune-modulating therapy is used, such as in immunotherapy for cancer and in stem cell and organ transplants. This triangle of immunological research, medical-immunological diagnostics and clinical immunology is at UMC Utrecht strongly embedded in the Center for Translational immunology (CTI). This close collaboration has already resulted in the introduction of several novel biomarkers in daily practice."
Trial-and-error
One of the theme's within strategic program Infection & Immunity and the CTI is chronic inflammation which affects approximately 7 percent of the population in Europe. Chronic inflammation occurs when the immune system remains activated despite the disappearance of a previously present trigger or in case this trigger is a structure or molecule in the body of the patient such as with auto-immune diseases. It is important that chronic inflammation is treated quickly and adequately since it may result in irreversible damage to the inflamed tissues. Over the years, many drugs have reached the market aiming at rapid and sustained suppression of the inflammation. However, in some patients it is difficult to find the right drug for their disease. Dorte said: "One clear example is the treatment of rheumatoid arthritis (RA). In about 70 percent of patients we can suppress the symptoms adequately with anti-TNFα therapy. For the remaining 30 percent, however, we are forced to use a trial-and-error strategy until we find the right drug. Consequently, personalized medicine is still quite remote for this difficult-to-treat patient group.
Biomarker research
Recent research at the CTI has shown that chronic inflammatory disease is often characterized by over-activation of certain immune pathways which can be diagnosed with the help of biomarkers. Most of these pathways are related to various different immune diseases. The result can be that a particular overactivated pathway in one patient may lead to RA, whereas in another patient the same disturbance expresses itself as psoriasis. Dörte: "In addition to investigating the clinical expression of chronic inflammation, at UMC Utrecht we also want to unravel on an individual basis which immune pathway is affected using diagnostic biomarkers. Based on that information we are better able to select the drug - or combination of drugs - with the highest probability of success in that particular patient in terms of both efficacy and side effects."
Integration of laboratory specialisms
In addition to the substantive challenges of the field, medical diagnostic specialists have to join forces to be able to cope with the increasing demands on patient diagnostics due to aging of the population and of rising health care costs. Dörte: "The ideal of one integrated laboratory diagnostics is a long way off. Working together, let alone integrating processes across specialism, whether within the walls of a healthcare institution or nationally, is a very sensitive topic. We all know that we have to make choices, including laboratory diagnostics, to keep healthcare affordable and to make room for the right care. It is now time to move forward and join forces."
About Dorte Hamann
Dörte Hamann (Dessau, Germany, 1967) started her career in basic immunological research on phenotype and function of CD8+ T cells. As a post-doc she studied the effect of HIV infection on the immune system. Her interest in clinical research and patient diagnostics made her move towards laboratory medicine. Her present work focusses on implementation of new immunological insights into diagnostics and the integration of immunological diagnostics with other laboratory specialisms. Dörte studied Biology at the University of Leipzig in Germany. After finishing her studies she moved to Amsterdam to work on her PhD project "Human T cells -phenotype and function" at the CLB (now Sanquin) in Amsterdam. After working several years as a post-doc in HIV research at Sanquin, she was trained as laboratory specialist Medical Immunology at Sanquin and the Academic Medical Center Amsterdam and got registered in 2007. At Sanquin Diagnostics she headed the Immunopathology and Blood Coagulation Department. Since 2018 she is responsible for the medical immunology diagnostics at UMC Utrecht and is heading the Advanced Diagnostics Laboratory of the Central Diagnostics Laboratory. In 2020 she became professor of integrated immunological diagnostics. She is the chairman of the board of the College of Medical Immunologists and an active member of the Dutch In Vitro Diagnostics Regulation (IVDR) taskforce, in which she represents the College of Medical Immunologists.