Back
Regenerative Medicine Center Utrecht
Regenerative Medicine Center Utrecht

Located at the Utrecht Science Park, RMU brings together the largest number of researchers in the Netherlands to address global health care problems. Our outstanding scientists, engineers, clinicians, students, ethicists and staff work together closely to translate scientific and technological discoveries into patient benefit.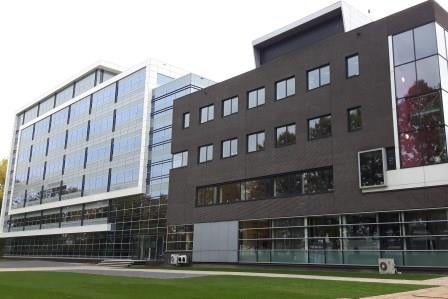 Vision
Imagine a world where there is no shortage of donor organs, where we can repair or replace organs damaged by injury, disease or ageing. A world in which we can customize treatments for each individual. This is the long-term goal of regenerative medicine. We combine excellent science and technology, we mix outstanding researchers and clinicians, and strive to help our bodies heal themselves.
Mission
To bring novel regenerative treatments for patients to standard clinical care.
To provide a center of excellence for biomedical, technological and stem cell-based research.
To attract, train and educate the next generation of investigators and caregivers to develop and implement regenerative therapies.
To incorporate societal perspectives through active connections to patient (societies) and relevant stakeholders.
To actively foster (international) collaboration with academia, government and industry.
Location Regenerative Medicine Center Utrecht
Thank you for your review!
Has this information helped you?